CUT AND CUE IS a documentary AND narrative film production studio dedicated to crafting creative films THAT AIM TO MAKE A POSITIVE IMPACT ON SOCIETY.

From conception to distribution, we aim to bring stories to life through the evocative tool of documentary and narrative storytelling.

We also provide post-production services to a new generation of photographers working in moving image and filmmaking.


Katja Kulenkampff
 (Producer/Photographer/Editor)
Katja Kulenkampff (she/her/ella) is a creative producer and photographer living in Los Angeles. Born and raised in Switzerland and Peru, her heart lies in taking pictures and making films rooted in the different ways people navigate between cultures and the impact it has on our ever-changing world. Her experience in producing started in the non-fiction space with Cut & Cue, a documentary film and photography production company she co-founded which is dedicated to working with talented creators to help bring their stories to the screen. Her photography has been featured in a variety of publications and exhibitions and films she produced have played at festivals around the world, including at the Cannes Court Métrage. In 2020, she started collaborating with director Chloe de Carvalho to produce the short AVENTURA, followed by the three narrative short film series UP TO US. Katja is passionate about working on projects with talented people who strive to make a positive impact with their work. As a mother of two, she knows exactly how difficult it can be to find child care in Los Angeles.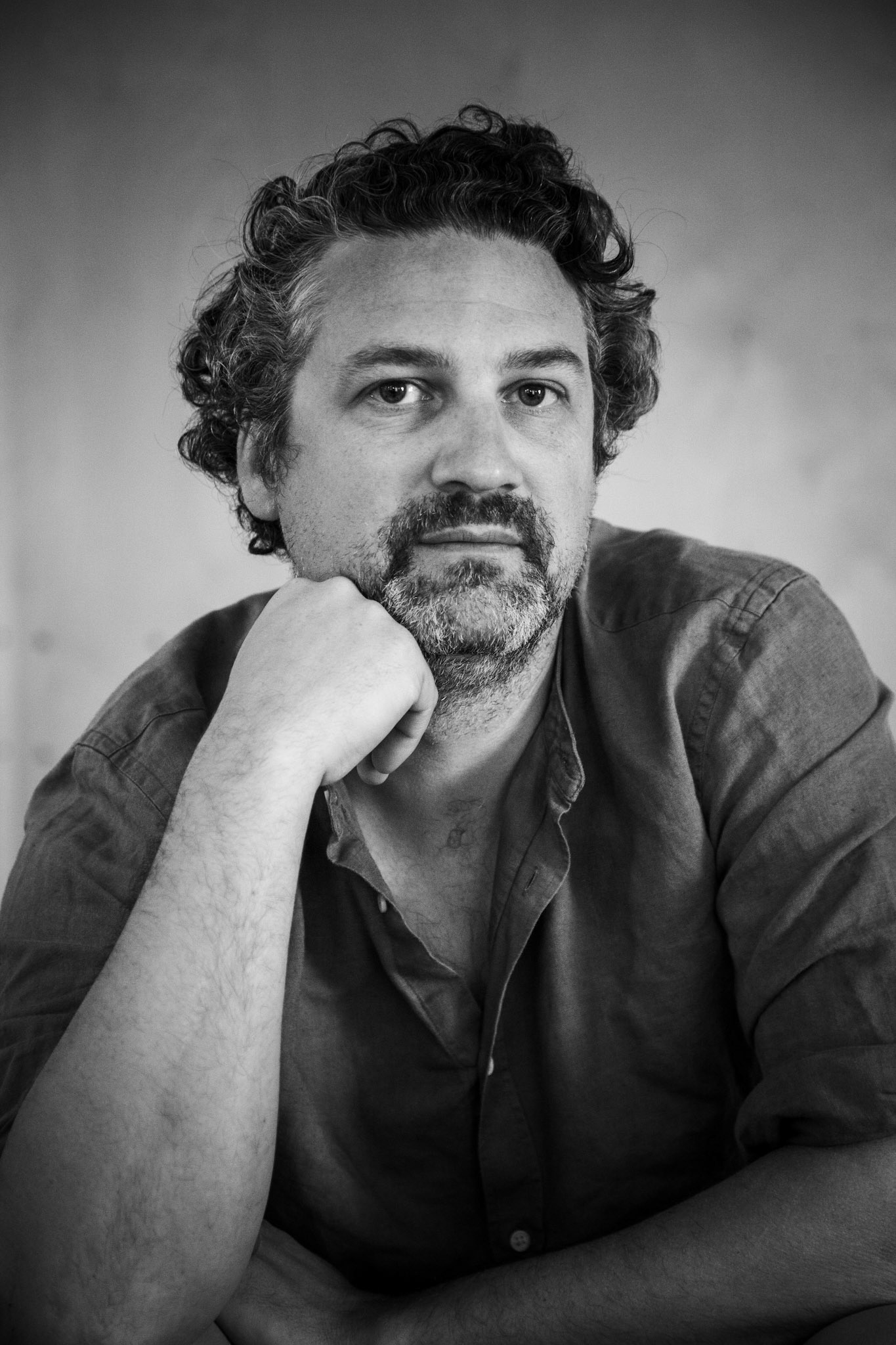 Mo Stoebe
 (Director/Producer/Editor)
Austrian born Mo Stoebe (he/him) is an award winning filmmaker and editor based in Los Angeles. After obtaining a masters degree from the Royal College of Art in London and working on short form content as well as video installations in he transitioned his practice to feature-length documentary films. 
His editing credits include the award winning documentary 'Out in India', about Make Art/Stop AIDS in India, 'State of Control', a film about the fight for Tibetan independence in the wake of the 2008 Beijing Olympics as well as a film by Academy Award nominated director Leslie Iwerks about legendary restaurateur Ella Brennan for Netflix. Mo edited a docuseries about Walt Disneys Imagineers for Disney+ as well as the box office success 'Kedi' about cats and humans sharing the city of Istanbul which won two Critics Choice Awards. 
After contributing a year of editing to a docuseries for Kirby Dick and Amy Ziering, the Academy Award nominated team behind groundbreaking investigative documentaries such as the 'The Invisible War', he edited a feature documentary about world renowned designer Bruce Mau and a feature about the largest financial fraud in Germany history  - the Wirecard scandal - which was nominated for the 'Deutscher FernsEhpreis'. Most recently he completed work on a docuseries for HBO Max and a four part series on Tammy Faye Bakker.